Bathtub Reglazing
Cost-Effective Bathtub Refinishing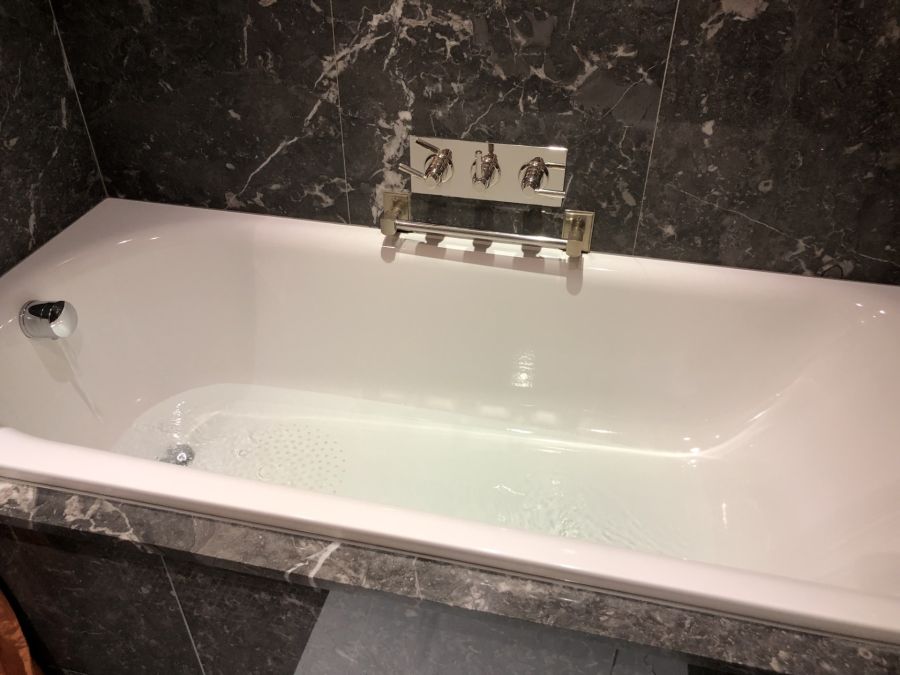 Make your bathtub like-new again! JPS Painting has been refinishing bathtubs since 2010. Over the years we've re-glazed bathtubs of all shapes, sizes, and materials. JPS Painting is experienced with resurfacing and restoring all types of bathtubs, including porcelain, fiberglass, acrylic, marble, and more. Don't replace, reglaze!
---
Call for a FREE Quote
---
SAVE Up to 75% Over Replacement Cost
Reglazing your existing bathtub is the smart choice as it will save you a lot of money compared to the cost of tearing out and replacing your tub. Reglazing can extend the life of your bathtub for ten years or more, and you avoid days or weeks of messy demolition and costly replacement. Call JPS Painting at (657) 667-2557 today and see just how affordable bathtub refinishing can be.
What Surfaces Can JPS Painting Reglaze or Refinish?
Porcelain Tubs
Cultured Marble Bathtubs
Fiberglass Tubs
Clawfoot Bathtubs
Acrylic Bathtubs
Vintage Bathtubs
Hot Tubs
Jacuzzi Hot Tubs
A New Bathtub in Just One Day!
JPS Painting has provided superior bathtub reglazing services since 2010. Whether you are considering re-doing a bathtub, shower, multiple bathrooms, give a new look to your bathroom sink, or simply repair a damaged bathtub, sink, or hot tub, JPS Painting can get the job done.
Bathtub Repair Services
JPS Painting also can also repair your existing bathtub, sink, shower, Jacuzzi, or hot tub. We can fill cracks or chips, repair tile grout, eliminate thermal cracks, even fix your fiberglass bathtub or shower, or Jacuzzi. Call (657) 667-2557 and JPS Painting will work with you on all your bathtub refinishing and bathroom repair needs.
Why Choose JPS Painting?
There are many bathtub reglazing companies. We take pride in being the one that cares about you and your home. You need a bathtub refinishing company that will arrive at scheduled appointments on time. You expect to have quality work done on your home on time, on budget, with care and respect. That's what JPS Painting delivers. To learn more, call JPS Painting at (657) 667-2557.
---
Call for Fast FREE Quote
---